We have built up a substantial commercial and residential client base in this field and can demonstrate ability to 'get things done', driving the design and construction teams to meet individual projects' cost, quality and, as in the case of The All England Lawn Tennis Club, to meet the Championships programme requirements each year. Our leadership and construction management skills allow us to lead projects through
pre-planning, design and construction and, above all, to safeguard the interests of our clients.

Inception
We will work closely with you to identify your broad strategic issues and develop these. We provide our clients with professional advice at this stage to ensure that the project does not start off in the wrong direction and we will identify the project's key parameters / deliverables with you. We will also advise on the appointment of specialist design consultants, where necessary.



Feasibility
Having carried out any necessary surveys and agreed the project brief we will identify a range of alternative options to meet your specific objectives. Superficial attention to feasibility studies results in unsuccessful projects and we will properly identify all aspects to ensure the projects are given the best possible chance of success.

Design, Planning and Cost Management
Working directly with you and leading the team we will develop the results from the feasibility study and prepare proposals which meet the agreed cost, time and quality parameters.

Procurement
We will lead the team to seek, obtain and analyse financial proposals for the implementation of the project, including the preparation of competitive tender and pricing documentation. Analysing tenders, implementing value engineering and buildability sessions and preparing contract documentation.

Implementation
In close collaboration with you, we will administer the physical works on site from award of contract through to completion. Agreeing and authorising payments as the work proceeds through to final account; administering claims, should they occur, and delivering the completed project.

Commissioning
We will coordinate the team in the preparation of Operational and Maintenance Manuals and that they ensure the project operates in accordance with the specification and Client's objectives.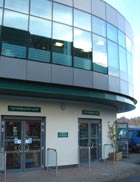 Training
To ensure that the Client's operating staff are fully conversant with the completed project.

Snagging and Handover
Coordination of the formal transfer of the project and supporting documentation to you, the Client.

Completion
Finalising the accounts and tying up all loose ends.

Maintenance
Advising on the implementation of full facilities management or maintenance regimes for the built asset and its constituent services.