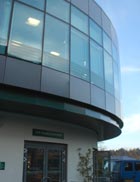 Advising those with or intending to take an interest in property; both Freehold and Leasehold.

Acquisition Surveys
Undertaking Pre-Acquisition Surveys and advising on purchase and leasehold terms, condition, construction, defects, repairing obligations and likely cost of remediation works.

Dilapidation Surveys
Full advice, preparation and negotiation on behalf of both Landlords and Tenants with respect to Interim and Terminal Schedules of Dilapidations and governing legislation.

Maintenance Schedules
Undertaking surveys of itemised buildings and services elements, reporting, cost advice and preparation of condition schedules and maintenance surveys to assist with life cycle costings and preparation of forward planned maintenance activities.

Disability Discrimination Act
Advice on the implications of complying with the requirements of the Disability Discrimination Act on all property types.

General Landlord and Tenant Advice
Advice on the preparation and negotiation of leasehold terms and specific advice in respect of property liabilities, tenants alterations and their monitoring, maintenance and repairs.

Building Pathology
The identification, investigation and diagnosis of defects in existing buildings including the design, specification and supervision of remediation works.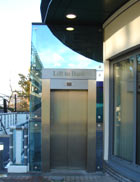 Development Monitoring
Baseline offers a comprehensive, personalised Development Monitoring service, truly independent, to funders, lenders and those with an interest in property and has experience in monitoring a wide range of projects from large, city based financial institutions to domestic clients. Working with, but independent from, the design and construction teams from briefing through to post project occupation and handover we can protect the interests of our clients and, in so doing, get the most from the team.

Full CAD Design Facilities
Measured surveys, concept and full design services for commercial extension, refurbishment and new build schemes utilising CAD facilities.

Specification Writing
Preparation of Contract Preliminaries, Schedules of Work and full NBS Specifications from Minor Works to large scale development contracts.

Contract Administration and Management
Management of Building Works on site checking constructed elements meet specified quality standards at agreed costs and within stipulated time scales including Issuing Instructions as may be required.

Cost Management
Advice on and production of, Costed Feasibility Studies, Pre-Contract Estimates, administration of Tendering Procedures and Appraisals and On-Site Cost Control. Preparation and negotiation of Final Accounts for construction works, claims management and settlement.

Party Wall Etc Act 1996
Advice to Building and Adjoining Owner's on their rights under the Party Wall Etc Act 1996 and all works associated with the service of notices and negotiation of Party Wall Awards.